Magical Spell Masters
Magical Spell Masters - FULL RELEASE!!!
---
Magical Spell Masters - Out Now
The FULL, FREE release of Magical Spell Masters is out now!!! We've spent the last couple of weeks working really hard to piece everything together for the full release of the game! We've added tons of small improvements and polish to the game to make it look and feel much nicer to play as well as fixing bugs and implementing the feedback we've received from you!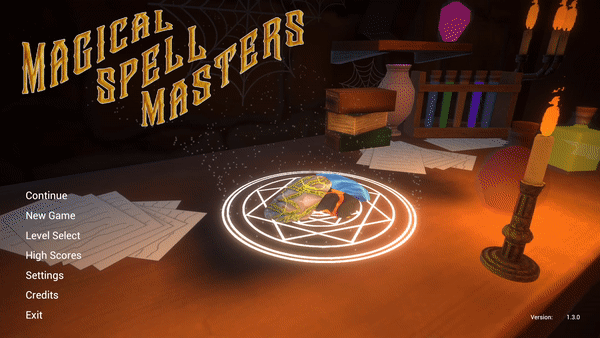 While the full version of Magical Spell Masters has been released, we are still working on and continuing to improve the game so don't stop sending us feedback.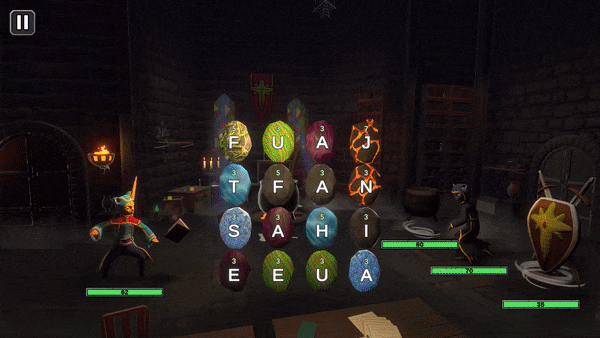 With the release of the full game, we've also updated the look of our itch page using new graphics, high quality in-game screenshots and other small tweaks to the page background, layout and format. We've also uploaded a trailer for Magical Spell Masters (see video posted at the top of this post) and a Developer Commentary video where the MSM team discuss how the development for the project went:
We are going to continue updating and improving the game so any of your feedback would be much appreciated!
What's been added:
MSM Title Art
MSM Application Icon
UI sprite work added
Environments Improved and Updated

Lighting Improved
Smoke particles added
More models and other details added to the scene (potions, books, cobwebs)
Updated models
Updated textures
Decals added

New player and enemy animations and particles

Player and Neko-Mancer both have new animations
More magic spell casting related particles have been added
Magic spell casting particles have been improved
Enemies now turn to face the target that they are interacting with when using a more
Cursed Furniture enemies now have a whirlwind effect below them to further emphasise that they are floating
When the player is choosing an enemy to attack a selection ring will appear below the enemy that the player is currently targeting
When the player is casting a spell, a magical spell will appear on the floor around the character

Rune Textures and Shaders Improved
Main Menu looks nicer
Highscores and Highscore boards added
Neko-Mancer letter look and text updated
tooltip text updates/improvements
Gameplay balancing and tweaking
Bug Fixes
We're continuing to update and support this game so any feedback would be much appreciated. Look forward to more updates!
- Team MSM
Files
MSM_gold_1-3-0.zip
199 MB
Nov 29, 2021
Get Magical Spell Masters